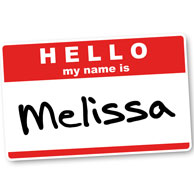 San Diego, CA (PRWEB) February 01, 2013
A new contributing editor joined the Cheerleading Blog team as the growing cheer community resource takes on new topics and features.
The newest editorial contributor, Melissa Darcey, introduced herself on the blog this week with a welcome message and video. The native Californian holds a B.A. in English and has a background in dance and gymnastics. She will be writing blog articles on all things cheer from fitness tips to uniform style advice and more.
I am excited to join the Cheerleading Blog team and cant wait to interact with our fans and readers, commented Darcey. Cheerleaders are a spirited group, and Im looking forward to not only being a mentor to the blog readers, but also to learn from them!
Just a few weeks ago, the blog gave a sneak peek into upcoming new features, including monthly contests, polls, answers to reader questions, cheerleading tips, cheer equipment and apparel reviews, and previews of the new Omni Cheer catalogs, which includes Chass? cheerleading apparel and Glitterbug performance makeup.
Darcey will also contribute to upcoming cheerleading guides distributed by the blogs University. The Cheerleading Blog University, launched in 2012 and provides a free library of downloadable eBooks on cheerleading topics and issues, including conditioning, choreography, stunts, traditions, and more.
Cheerleading Blog has really grown over the past year and with that, we wanted to introduce a lot of great new features that reward our fans and celebrate everything cheer. Were also happy to say that we will continue to produce new guides throughout the year for our University library, said Jessica Rzeszut, marketing manager at Omni Cheer.
About Omni Cheer

For over twenty years, Omni Cheer has supplied cheerleaders with apparel and accessories. The cheer gear retailer guarantees the lowest prices on high-quality items, including uniforms, warm-ups, shoes, pom poms, practice wear, accessories, fundraising items, and body basics. To learn more, please visit the online store.
About Cheerleading Blog

Cheerleading Blog is the official blog supported by industry leaders Omni Cheer?, Campus Teamwear?, Chasse?, Fund2Raise? and Glitterbug? Cosmetics, and features tips, advice and answers for everything cheer – including tryouts, uniform ordering, fundraising, living a cheer lifestyle and more!