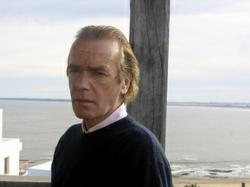 Easton, PA (PRWEB) February 25, 2013
Lafayette College will present An Evening with Martin Amis at 8 p.m. Tuesday, Feb. 26. The venue for the event will be Colton Chapel, followed by a book signing and reception in Marquis Hall, Faculty Dining Room.
Amis will read from his work and engage in conversation about his work and the life of the late Christopher Hitchens.
Referred to by some as Britains greatest living English author and by others as the current father of English letters, Amis is the author of 13 novels, two collections of stories, five collections of non-fiction, and a memoir.
In 2008, The Times of London named him one of the 50 greatest British writers since 1945. His memoir, "Experience," published in 2000, was awarded the James Tait Black Memorial Prize. Given for fiction and biography, the Black Prizes are Britains oldest literary awards. Two of his works have been listed for the Booker Prize as the best novel of the year, "Times Arrow," in 1991, and "Yellow Dog," in 2003.
Amis latest novel, "Lionel Asbo: State of England," was published in 2012.
In his eyes, [England] rather differs from the country on glorious display during the Summer Olympics and, months before that, in the queens Diamond Jubilee, wrote Mira Sethi in the Wall Street Journal. The England in Mr. Amiss withering portrait is a cultural dystopia where an irredeemable thug is catapulted to national prominence after winning the lottery. Thus does modern Britain reward lethal criminality and proud ignorance with unearned riches.
It is a book of lovehate. It is a powershake. And the biggest joy is that Amis seems to find himself (and finds us, by extension) loving the thing he loathes, wrote Nicola Barker in The Guardian. It is a great big confidence trick of a novel an attack that turns into an embrace a book that looks at us, laughs at us, looks at us harder, closer, and laughs at us harder and still more savagely. It is every inch the novel that we all deserve. So lets give thanks that Martin Amis was bad enough and brave enough to write it.
Hitchens, the British author and journalist who was Amis best friend, died in December 2011 at age 62. Since that time, Amis has spoken frequently about him interviews and lectures. He told Peter Stevenson of the New York Times last June that Hitchens is always appearing in my dreams. Not with anything particular to say. Hes just around the place.
Hitchens was too intelligent to be a novelist, Amis told Jacob Weisburg of Slate magazine last August.
You need a bit of stupidity to be a novelist, and a bit of innocence. You need everyman kind of qualities, Forrest Gump kind of qualities. And he didnt have that, Amis said. You can be too brainy to write fiction in that youll write a sentence and youll think of so many objections to it that you tie yourself up in knots. Thats why, if you dont start in your 20s, youre probably never going to start. Those objections to every proposition you come up with will multiply, and self-consciousness will set in. Youve got to go at it when youre brave and stupid and young.
Lafayette is a highly selective, national liberal arts college in Easton, Pa. with 2,400 students and 215 full-time faculty, offering a wide variety of undergraduate degree programs including engineering.
Contact:

Kathleen Parrish

Associate Director of Media Relations

Lafayette College

Communications Division

Easton, PA 18042

parrishk@lafayette.edu

http://www.lafayette.edu