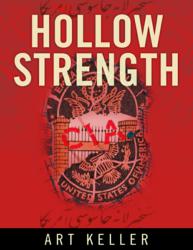 Santa Fe, NM (PRWEB) March 14, 2012
From the book:
The world is shocked as Iran's newest and most powerful destroyer, the Shaheed, explodes and sinks on its maiden voyage, killing a full cadre of VIPs, including a dozen of the most powerful clerics in Iran. The ship's executive officer, Commander Mohsen Saeed of the Iranian Revolutionary Guard Corps Navy, ashore during the explosion, frantically works to uncover the truth behind the sinking of his ship. Meanwhile, accusations of blame for the incident bring the US and Iran to the brink. As the net of pursuit draws ever closer, the CIA struggles to get Saeed and his family out of Iran before they are caught and executed in cold blood, and the US and Iran go to war over Irans nuclear program.
ABOUT THE AUTHOR
Art Keller is a former CIA case officer and a nationally recognized expert on Iran, Pakistan, Afghanistan, intelligence, terrorism, and nuclear proliferation. He has been published in the New York Times, the Washington Post, and Foreign Policy.com and done commentary for National Geographic Channel, CNN, CBS, The News Hour on PBS, and NPR. Hollow Strength is his first novel. Kellers non-fiction article on US policy towards Iran was first excerpted in Foreign Policy, but an extended and revised version now appears as the afterword to Hollow Strength.
Hollow Strength is available as a Kindle book and a paperback from Amazon.com, as an ebook from Barnes and Noble, and available for direct purchase in all formats from the Hollow Strength Store.
To arrange to interview the author, Art Keller, about Hollow Strength or US policy towards Iran, contact him directly at 575-446-1547 or 505-450-6328.
Advance Praise for Hollow Strength:
Douglas Frantz, author of the bestselling Nuclear Jihadist," two-time Pulitzer Prize nominee, and former managing editor of the LA Times, describes Hollow Strength with just two words: "Eerily accurate."
Jeff Stein, author of A Murder in Wartime," former "Spy Talk" intelligence columnist for the Washington Post and Spy Talk blogger, says: Art Keller has definitely been there, done that. As a former CIA operative in the agency division responsible for tracking black market nuclear weapons, he has seen enough to make his hair stand up straight permanently, and in 'Hollow Strength' he'll make yours stand up, too.
THE DAILY BEAST: Wikileaks Stratfor Emails Roil US Intelligence Community
SPYTALK: CIA Mans Thriller Gets Inside Irans Murderous Rivalries
COMEDIAN MAZ JOBRANI RECOMMENDS: Hollow Strength for Summer Reading

Journalists can contact Veritatem Cognoscere Press directly to arrange for a copy to review in paperback or electronic format, and can access sample chapters and the non-fiction afterword.