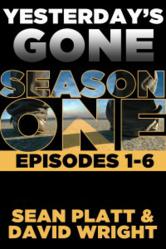 Cincinnati, OH (PRWEB) May 07, 2012
Self publishing is accessible to everyone, and the podcast helps savvy, hard-working writers learn how they can make full-time livings from fiction to nonfiction something that was close to impossible before the eBook age.
Digital publishing, through Kindle and other e-formats, hasnt just revolutionized self publishing; its revolutionized all publishing, said Truant. Even established authors are now turning to this model and away from old-school publishing deals. And why not? Traditional publishers pay authors around 15% of a books sale price and hardly do any publicity, widespread distribution, or marketing for anyone other than their blockbuster clients. If those publishers are really only adding overhead, why not do it yourself? Why not build your own audience, spread the word yourself through the tools available on the Internet, and make 70% royalties while retaining total creative control?
The trio launched the new podcast, located at SelfPublishingPodcast.com, in mid April. Born from a desire to help others achieve the success they were achieving themselves, Wright, Platt, and Truant decided a weekly podcast packed with advice, best practices, and interviews with experts would help others avoid the trial and error theyd had when publishing their own work primarily on Amazons Kindle e-Book platform, but also on others like Barnes & Nobles Nook Store and the Kobo platform, which is popular in Europe.
Self-publishing used to be expensive and ineffective, but also relatively straightforward, said Wright. You paid someone to publish your books, you stored them in your garage, and then you traveled around and tried to sell them. Its completely different today. The best platforms are digital. Anyone can publish with very little out-of-pocket expense and be exposed instantly to millions of potential buyers. But now its trickier too, and youll never sell to those millions if you dont put the pieces together correctly.
The Self Publishing Podcast, which publishes new episodes every Thursday, covers topics such as how to get started, how to make a compelling book cover, how to market your book, writing and editing tips, how to format for different platforms, and much more. Its peppered with Truant, Wright and Platts trademark wit and friendly camaraderie. Its available on the iTunes, Blackberry and Zune podcast directory, as well as non-subscription play through the website at SelfPublishingPodcast.com.
Johnny B. Truant has a large readership on his blog at JohnnyBTruant.com and writes regularly for 100,000+ subscriber blogs like Copyblogger.com and Problogger.com. Platt also writes for the same blogs, and is founder of The Digital Writer. Both are known as marketing experts in the blogging niche. Professional cartoonist and blogger Wright rounds out the podcasts hosts.
Wright and Platt self-publish several books each week through their publishing companies Collective Inkwell and Sterling & Stone, including their own extremely popular post-apocalyptic horror serial Yesterdays Gone, which is one of the Top 100 Reviewed Amazon Fiction Titles of all time. Truants humor novel The Bialy Pimps debuted in a splash through blog publicity in February. Hes also the author of the Epic Series, a series of personal development and human potential essays that hit #3 on the Amazon free list for Entrepreneurship.
This is a brave new frontier, said Platt. The good news is that any good writer can now make a full-time living purely as a writer, but you must first nderstand how to make it work in order for that to happen. Thats why we started this podcast to help writers understand, and to finally realize their dreams of publication.