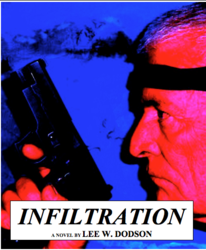 Los Angeles, California (PRWEB) February 26, 2013
They could be doing it right now
See how easily and cheaply Al Queda could set up shop heretoday.
It was time to stop, Lee Dodson, author of Infiltration, and the Homeland Terrorism Survey. Over 14,000,000 responses, a jump of 3,000,000 a week for the last three weeks, the survey did its job. Im surprised it did so many responses, but it became a thing of its own.
The authors project was expected to gather perhaps fifty- to sixty-thousand responses due to the underground nature of the advertising and promotion of the survey and its piggy backed novel. Dodson signed onto the Vocus Marketing Strategies and used the self help program to promote book sales.
Progress was exactly as expected in the first few weeks, but as more press releases came out, the survey numbers picked up to a hundred thousand per day, then half a million, and finally to the three million a week at last count.
The author of Infiltration, a book which describes a major and plausible terrorist attack on the Southern United States, Lee Dodson mounted a survey to plumb public consciousness on todays risks of domestically placed weapons as a way of gauging his readership possibilities.
I wrote the book, then, curious to see if my potential audience was thinking the way I was, so I sat down and asked the questions I wanted to be asked. I needed a discussion point which would set my writing apart from other writers, and I had to satisfy my own questions as to the general outlook on Border and National Security, Dodson said.
My media interviews convinced me to an even greater degree the disconnect between the federal government and us regular folks out here, doing our jobs, our day to day living. The feds dont get it, but my readers do. I intentionally used mature characters who have seen, or know that we live in, dangerous times, but younger people agree more than I expected, Dodson opined.
Although Infiltration is a work of fiction, its sort of an indictment of Border Security, the foolish gun policy out of Washington and big city pols, and every reader knows it. The survey backs it up. My audience is asking if anyone is paying attention because it doesnt look that way, the writer concluded.
Participants in the survey have not been limited to the United States. Asia (China), India. Australia, France, South Africa also were major showings in the later weeks of the posting with a 20% response rate.
We are seeing nothing 5-Star reader reviews as the message of the book gains importance. Its a fast, fun read, I never meant to be called a Homeland Terrorism writer, but thats what happened because some local newsperson wrote the words, and they stuck, Dodson shrugged. Infiltration has been called C-4 (plastic explosive) on an e-reader or a Kindle.
What readers are saying:

Enjoyed this book. Scary idea. Living in Arizona brings this too close for comfort! Hard to put this book down.

This book is exceptional. I have never been drawn into a book as fast as this one drew me in. It's exciting…..really exciting. The characters are so well defined that I felt like I knew them almost immediately.

This book held my attention from the beginningThis man has hit every avenue with what is going on in our world today do you feel safe? Do you understand that this could happen in real life? Read the book and get ready.

This is a very exciting book from start to finish. It is well written without the stumbling found in many Kindle bargains. The plot is compelling, but implausible – or is it?
Dodson appears on Gary Shelers Morning Show (KAAA/KZZZ) in Arizona Feb. 26, 2013 at 7am MST, and expects more appearances to be announced on Conservative talk-radio shows in the next few weeks (TBA). Ill take anyone that asks, is Dodsons reply. The writer will be discussing the results of the survey.

We went for an underground best seller, doing press releases, the survey, using Facebook, Twitter, and getting mentions from very kind bloggers like Glenn Reynolds at instatapundit.com. It looks like it is working because readers are writing me asking for a sequel. Its exciting, Dodson said. For now, though, the survey of 14,000,000 is a pretty big deal. Ill be putting another up soon.
Below are the latest figures from the survey:????????????????????????????????????

Today's view on homeland terror

Do you expect another major terrorist attack on the United States, including Hawaii, Alaska, or any of its territories?

Yes 99%—-No 1%

Do you expect there to be great loss of life?

Yes 99%—-No 1%

Do you expect a WMD to be used in the attack, i.e. poison gas, biological weapon, nuclear weapon?

Yes 99%—-No 1%

Do you expect foreign nationals to carry out an attack?

Yes 95%—-No 5%

Do you think sleeper cells are already in the United States?

Yes 98%—-No 2%

Do you think you might have to defend yourself from terrorists in this country?

Yes 99%+—-No 1%-

Do you think the U.S. government will be able to defend against a homeland invasion?

Yes 23%—-No 77%

Do you believe that the current administration is truthful about terrorism in this country?

Yes 20%—-No 80%

Do you think that we as a nation believe that terrorism is over?

Yes 26%—-No 74%

Do you know enough about what to do if a terrorist attack strikes near where you live or work?

Yes 10%—-No 90%
Dodsons book, Infiltration, is now available at Amazon, iTunes, Barnes & Noble, Kobo, Diesel, and Smashwords in all formats with a sequel out in June 2013. He is also author of This Never Happened, an story based on the disappearance of the Anasazi race, and his new book, Daylight Raid, is set for release in late February 2013.

Price: $ 3.33

323-243-0404

vndk8r(at)gmail(dot)com

http://www.skoshitiger.com/

Twitter: skshtgr11