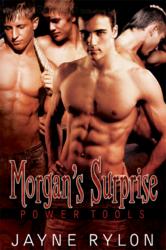 Cincinnati, OH (PRWEB) April 29, 2012
International publisher Samhain Publishing? has long been a virtual international presence, with its eBooks and trade paperbacks available around the world. Now the romance and horror publisher is following suit with expanded presence in conferences and trade show participation.
Recent and upcoming conference participation includes:


????Frankfurt Book Fair Frankfurt, Germany (Oct., 2011)
????World Horror Convention Salt Like City, Utah (March, 2012)
????RT Booklovers Convention Chicago, IL (April, 2012) where they celebrated several nominations for RT Reviewers' Choice Award awards, including winning Best Indie Erotic Romance of 2011 for Jayne Rylon's Morgan's Surprise.
????London Book Fair London, England (April, 2012)
????Reader & Author Get Together Cincinnati, OH (June, 2012)
????ThrillerFest New York, NY (July, 2012)
????Romance Writers of America National Conference Anaheim, CA (July, 2012)
According to publisher Lindsey Faber, reaching out to readers and authors is one of the hallmarks of the six-year-old publishing house. Its important to us to maintain a personal and engaging relationship with our authors and their readers, to listen to what they want and deepen their experience with Samhain, she explains. Were always looking for new opportunities to expand our reach and share the story of Samhain.
To keep up with Samhains latest travels, visit them online at http://www.samhainpublishing.com, or via Twitter at @samhainpublishing.
About Samhain Publishing
Launched in 2005 with a vision of bringing extraordinary fiction to compulsive readers (who sometimes cant wait for a book to actually be printed), Samhain Publishing? is an international publisher of eBook and traditional print fiction. One of the most prominent voices of original ebook fiction, Samhain represents some of todays brightest authors of romance and horror fiction. To learn why at Samhain its all about the story, visit Samhain Publishing online at http://www.samhainpublishing.com.